What is Silver and a Silver Stock?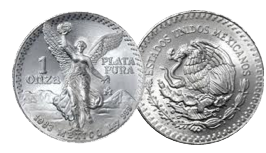 Silver is a dynamic metal, both for investment and industrial consumption. Investment demand is sourced from individual and institutional investors into physical or paper based silver transactions including coins and bars, Silver ETFs and other Silver focused funds. Industrial demand includes applications in electronics, medicine, jewelry, silverware, solar and water applications and most recently for possible application in cancer treatment. The top silver stocks provide silver, lead, zinc concentrates in order to produce the aforementioned products for everyday life and further investment for additional applications. Some of the best opportunities are based in Canada, where an investor can invest in the best silver stocks, or worldwide the best silver stocks to buy now.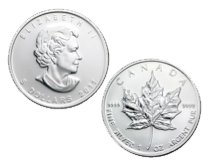 In 2010, global silver stock production reached 736 million ounces and 215 million ounces of Silver from recycled scrap. In total, brings a ratio of nine ounces of Silver to one ounce of Gold. In 2013, global silver stock production reached 820 million ounces and 192 million ounces from recycled scrap. As per the Silver Institute, 2018 forecasts include a physical surplus of 35.3 Moz. and total silver supply is forecast to rise by 0.3% to 998.4 Moz. Global physical demand is expected to contract by 3.0% to 963.0 Moz this year; a third consecutive decline. Bar and coin demand will be the main driver behind the fall contracting another 12.2% to 124.8 Moz in 2018. Demand for jewelry and silverware is forecast to fall 0.6% to 252.9 Moz. There is soft demand in India and China with India experiencing a disappointing monsoon season did not result in the expected increase in jewelry purchases and China a generally weakening economic climate is discouraging further purchases. For the use of silver in a wide range of industrial applications, accounting for approximately 60% of total silver demand in 2018, with decline this year of 1.8% reaching 585.4 Moz. Photovoltaic silver demand decreased because of government interventions in USA and China.
Silver Institute Demand and Supply Highlights
Global silver investment jumped 12 percent to 186.1 million ounces (Moz), the is the largest annual growth since 2015. An increase in Europe (+25 percent), US (+9 percent) and India (+5 percent). Exchange-traded product (ETP) holdings was at 728.9 Moz at year-end, up by 13%, largest annual rise since 2010.
Coins and medals increased by 13% in demand over 2018, rising to 97.9 Moz, while bar demand at 88.2 Moz. Both were the key drivers for the 15 percent intra-year rise in the silver price to a three-year high of $19.65 last September. The 2019 yearly average silver price of US$16.21 was 3 percent higher than the 2018 average price.
Global silver demand increased by 0.4 percent in 2019 to 991.8 Moz. Industrial fabrication was remained at 510.9 Moz. Photovoltaic demand increased by 7 percent.
For ther fourth consecutive year in 2019, global mine production decreased by 1.3 percent to 836.5 Moz because of declining grades and disruption-related losses at several silver producers and deposits. Primary silver production declined by 3.8 percent in 2019 to 240 Moz. Largest production declines came from Peru, Mexico and Indonesia, but offset by gains in Argentina, Australia and the US. Mexico was the leading silver producer last year, followed by Peru, China, Australia and Russia. Total recycling edged higher in 2019 by 1.3 percent, chiefly due to an increase in industrial and jewelry and silverware recycling.
Jewelry decreased by 1% to 201.3 Moz, with lower demand in India and China. Thailand achieved a 13 percent increase with minimal growth in Indonesia, Japan and Italy. Silverware fell by 9 percent last year almost entirely due to lower demand from India.
For 2022, global silver demand is forecasted to rise to a record high of 1.112 billion ounces (Boz), its highest ever on record. Silver offtake and photovoltaics remain the biggest drivers for silver, with jewellery demand to strengthen by 11 percent over 2021. Silver mine production will also increase by 7%. Silver physical investment should enjoy double-digit gains in 2022 to hit a seven-year high primarily from India, with silver exchange-traded products (ETPs) seeing a 6 percent rise to 1.132 Boz last year
Minaurum looks to address the need for demand of silver through advancing it's portfolio of silver projects, most notably its flagship Alamos silver project. Click here to learn more.
Global Silver Demand in 2022. Click here to read.
Connectivity Boosts Silver Demand. Click here to read.
Global Automotive Sector to Drive Silver Growth. Click here to read.
Silver Institute Silver News: US Mint Runs Out of 2013 American Silver Eagle Coins. Click here to read
2018 Interim Silver Market Review Press Release Click here to read
Silver Institute Video Series: What is Silver?...Click here to view video
Source: Silver Institute